December 20, 2016
Christmas time is near, and a new year is coming. Just before the holidays, as we are about to celebrate our first birthday on December 28, we would like to offer you a special edition of our web-review: the best of 2016 on Open Migration, chosen by our very readers! Here are the 10 most clicked articles this year.
1. Walls against migrants are a victory of terrorism, Zygmunt Bauman says
We interviewed the great Polish sociologist Zygmunt Bauman about the so-called refugee crisis in Europe. His conclusions? Building walls to stop migrants will do no good to anyone, except terrorists.
Read our most clicked article in 2016.
2. A political laboratory: how Spain closed the borders to refugees
How is it that Spain – the only European country adjoining Africa – with Ceuta and Melilla, the two Spanish enclaves in Morocco – has only a few hundreds of migrant arrivals every year? Alessandro Lanni analyzed what has been regarded as a successful policy on immigration, between the militarisation of borders and seas and the bilateral agreements with Morocco and other African states.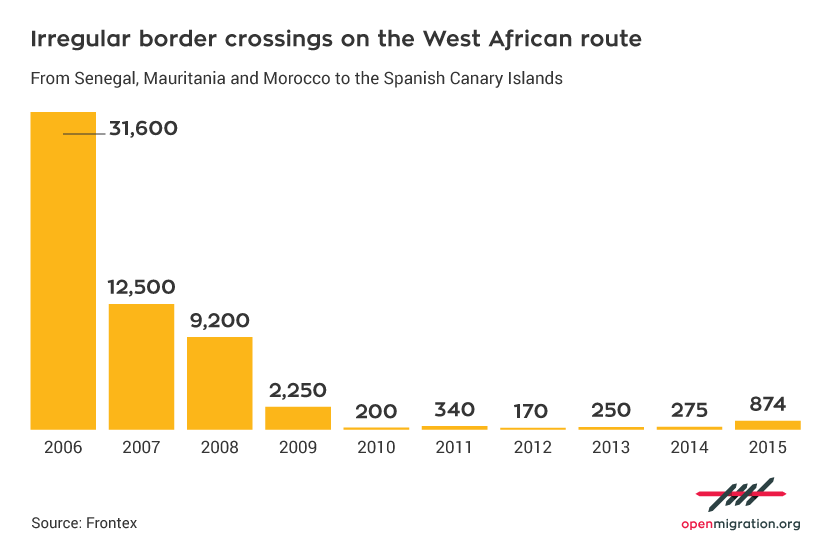 3. Five things you should know about (second-class) Nigerian migrants
Boko Haram, over 50.000 casualties in less than twenty years, poverty, human trafficking and prostitution. Nigerians have the highest number of asylum requests in Italy, but we hardly ever treat them like refugees seeking protection. Everything you should know, in five essential facts.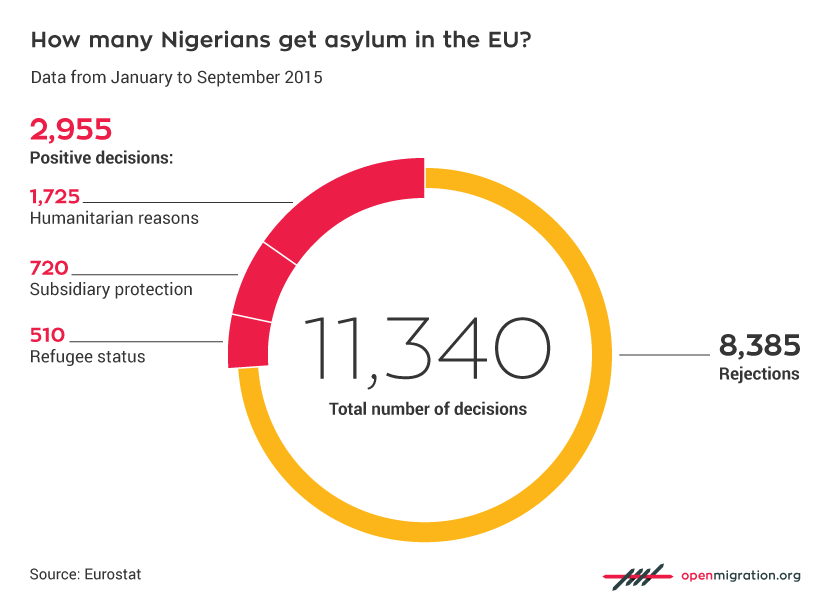 4. Arrivals in Italy in 2016: collected data do not exhibit a trend
Amid reprimands by the EU and the proposed opening of floating hotspots, Italy seems to be facing a greater challenge in the handling of the migrations. Are we on the verge a new emergency? The data collected by the UNHCR and the Ministry of the Interior on the arrivals along the Mediterranean route show that the alarm is unjustified.
Read our in-depth analysis, in collaboration with Carta di Roma and the UNHCR.
5. Prison and foreign detainees in Europe (and in Italy)
A collection of significant figures and stats on the jail population.
Read the op-ed by our President, Patrizio Gonnella.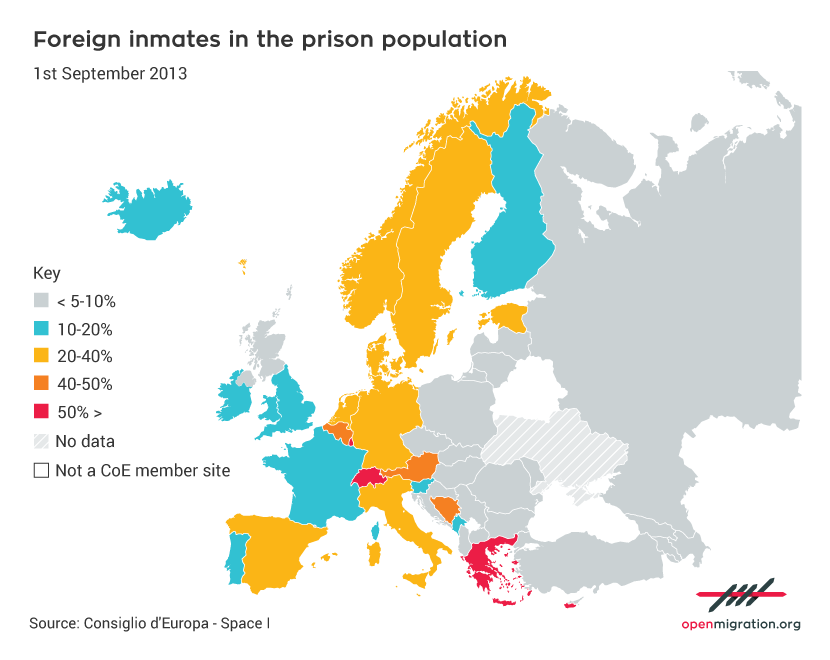 6. Five things everyone should know about immigration and Islam in Germany
How many refugees arrived in Germany in 2015, and how many of them are Muslims?
n order to answer these questions accurately, we went looking for data on immigration in Germany and the percentage of Muslims: five facts to understand a country where 20% of the population is born of immigrants.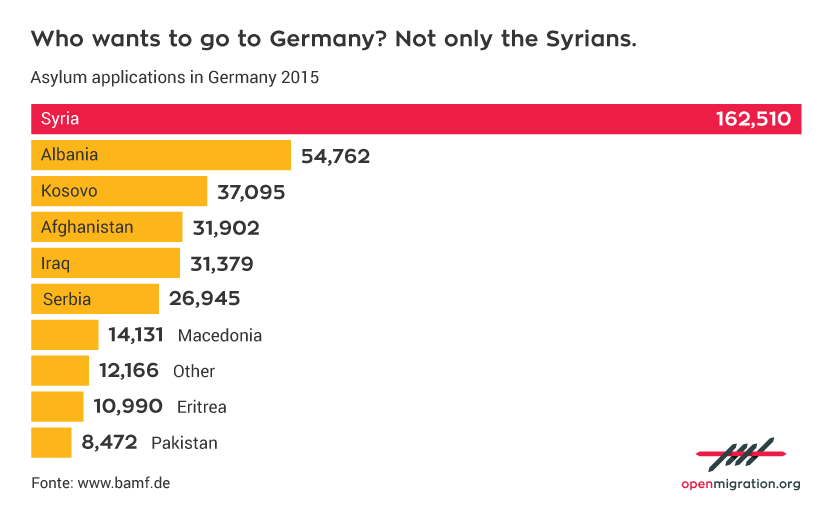 7. How to debunk the myth of a Muslim invasion in Italy
There has been no such thing in Italy – here's why.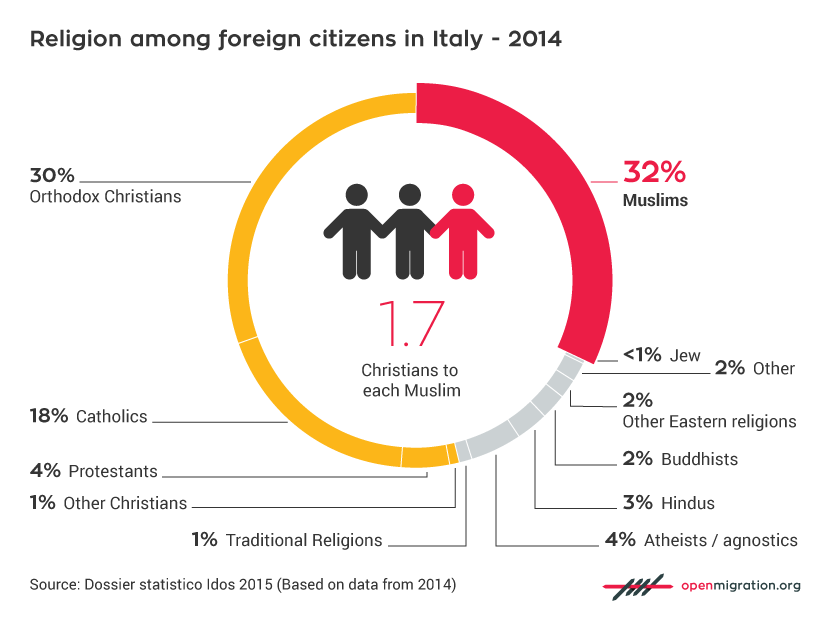 8. How many are women and refugees in Italy and in Europe
The gender makeup of migrant flows depends on their nationalities and, even more, on the migratory strategies of the citizens of each individual countries.
See the stats on the number of refugee women in Europe and in Italy.
9. How immigrants are saving the Italian economy and pensions
Why an increase in foreign workers is better for a country's economy. Read the op-ed by Stefano Solari (President of Fondazione Moressa) about welfare in Italy, more than 600.000 Italian citizens receive their pensions thanks to immigrants.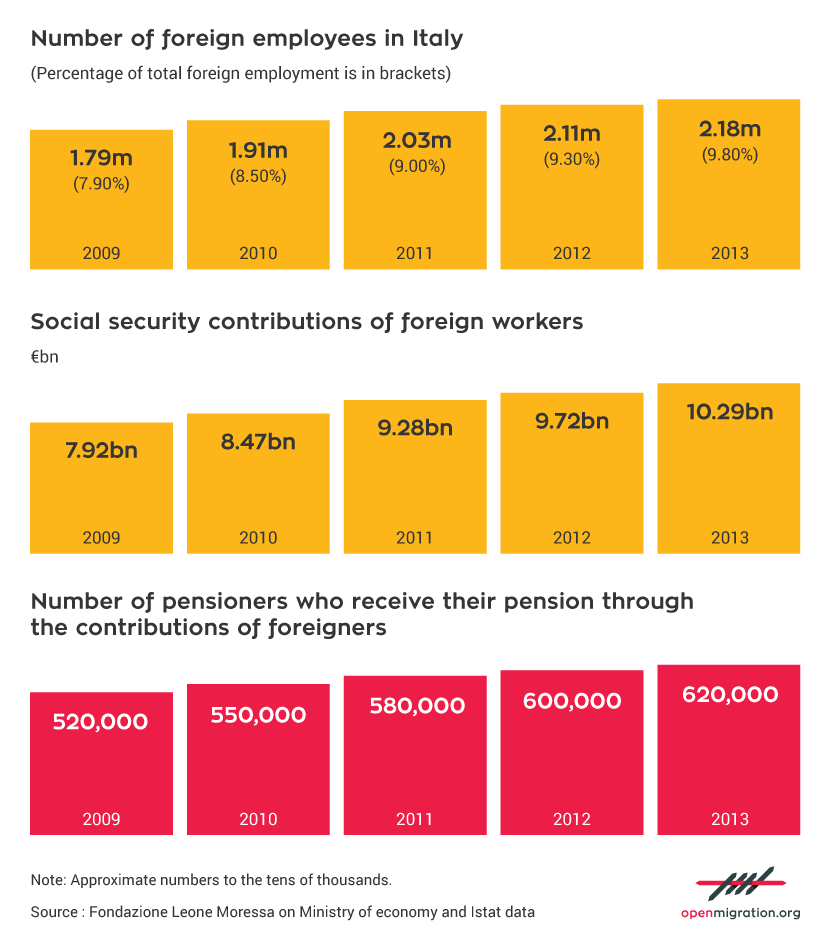 10. Four misconceptions about immigrants
"Any time is a good time to blame immigrants" is how Olivero Forti, immigration manager for Caritas, commented the controversy that broke out after an earthquake hit central Italy in late August, when politicians and media outlets contrasted the plight of refugees with those displaced by the quake. The usual arguments were brought forth: the government favours the immigrants, they are being housed in 5-star hotels. Some even talked of "fake refugees" armed with high-end smartphones.
We selected some of the most frequent stereotypes in an attempt to debunk prejudice against migrants.
Translation by Francesco Graziosi.