March 1, 2022
-
Since the breakout of war in Ukraine, more than 600,000 people have left the country, and many others are currently attempting to do so. Among these are people - mainly from Africa and South Asia - who are not Ukrainian but who live in Ukraine and who, just like the others, wanted to escape as quickly as possible. However, a growing number of pictures and videos show how unequal their treatment has been.
In the wake of Vladimir Putin's attack and military invasion of Ukraine, hundreds of thousands of Ukrainian citizens have made their way to the borders of neighbouring countries to escape the bombardment. Despite the fact that, according to international agreements, anyone fleeing danger – regardless of ethnicity or religion – has the right to cross borders and seek asylum, numerous reports from non-European and non-white citizens living in Ukraine have revealed the unequal treatment of first and second class refugees.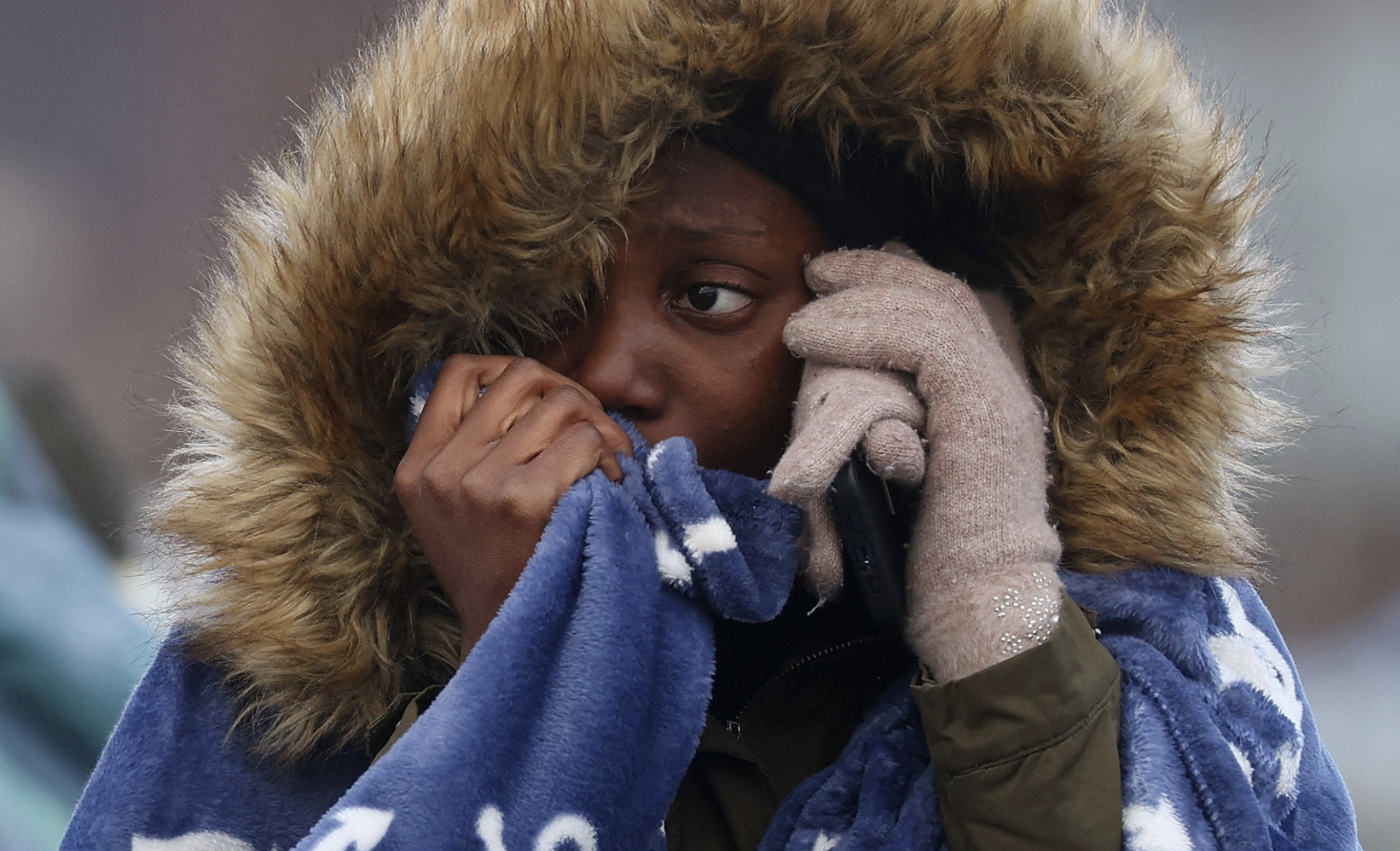 Photo via Twitter/AJ+
Many African activists and students have been trying to bring their plight to light on Twitter with the hashtag #AfricansInUkraine, and have also created group chats on WhatsApp and Telegram to offer help. Among those who have gone to great lengths to offer assistance to Afro-Caribbean citizens living in Ukraine is Korrine Sky, a medical student of Zimbabwean origin who, despite numerous difficulties documented on both Twitter and Instagram, managed to make it safely to Romania. "Before the attacks, the situation was just normal," Sky explains in an interview for Okay Africa, "[…]I realised that there were a lot of people [who had not come in through their embassies]. So I started collecting resources [by setting up fundraising pages for African students], creating a group chat so that people over here could stay in touch with each other. There's also a lot of fake news being spread, so we needed up-to-date information from people who are actually in Ukraine'.
Many African citizens felt left behind by their embassies, whose actions in dealing with requests for clarification and urgent evacuation plans were reportedly untimely. But this is only one of the issues that made the escape of African people from Ukraine so difficult. A number of video testimonies show the violent and discriminatory attitude of the Ukrainian authorities at different border crossings. In one such video, as reported by Lighthouse Reports, who are collecting tweets and complaints from African citizens, a black woman is denied boarding onto a train.
The majority of these abuses were observed at the Ukrainian-Polish border where, according to witnesses, the Ukrainian authorities selected Ukrainian and non-Ukrainian citizens. Several witnesses reported that many African families and women with children were not allowed to continue further.
In an interview for BBC, Ruqqaya, a Nigerian medical student, said she walked for eleven hours at night before arriving in Medyka, a Polish town. "When I arrived here there were black people sleeping on the street," Ruqqaya explained, further commenting that armed guards told her to wait because Ukrainians had to be let through first, while only a handful of African nationals were being picked from the queue. After waiting many hours, she was finally let across the border and headed to Warsaw on her way back to Nigeria. The BBC also interviewed another student, Asya, from Somalia. She said she had a similar experience: when she finally reached Poland, she said she had been told that 'hotel accommodation was only for Ukrainians'. Now she is safely in Warsaw, in spite of what she was told.
The number of reports of such discriminatory treatment keeps growing: "They stopped us at the border and told us that black people were not allowed. But we could see white people crossing the border,' said Moustapha Bagui Sylla, a student from Guinea, interviewed by France 24. Sylla reported that he left his university residence in Kharkiv, Ukraine's second largest city, as soon as the bombing started. Gifty Naana Mensah, a student from Ghana, has been studying medicine for five years in Ternopil, western Ukraine. The Globe and Mail, which has collected many similar testimonies, reported her story, highlighting that once she arrived at the Ukrainian-Polish border, she discovered that African citizens had to wait while Ukrainian citizens crossed first. Mensah spent almost two days in line, with little water and no food.
Segregation in the queue was also reported by other newspapers and by Equinox: Initiative for Racial Justice – an anti-discrimination NGO operating at the European level – which reported a range of abuses: from the fact that people from South Asia and Africa were placed automatically at the back of the queue, to the fact that the Bulgarian president made a clear distinction between Ukrainian refugees, defined as "European, intelligent and qualified", and refugees from other countries, defined as "terrorists".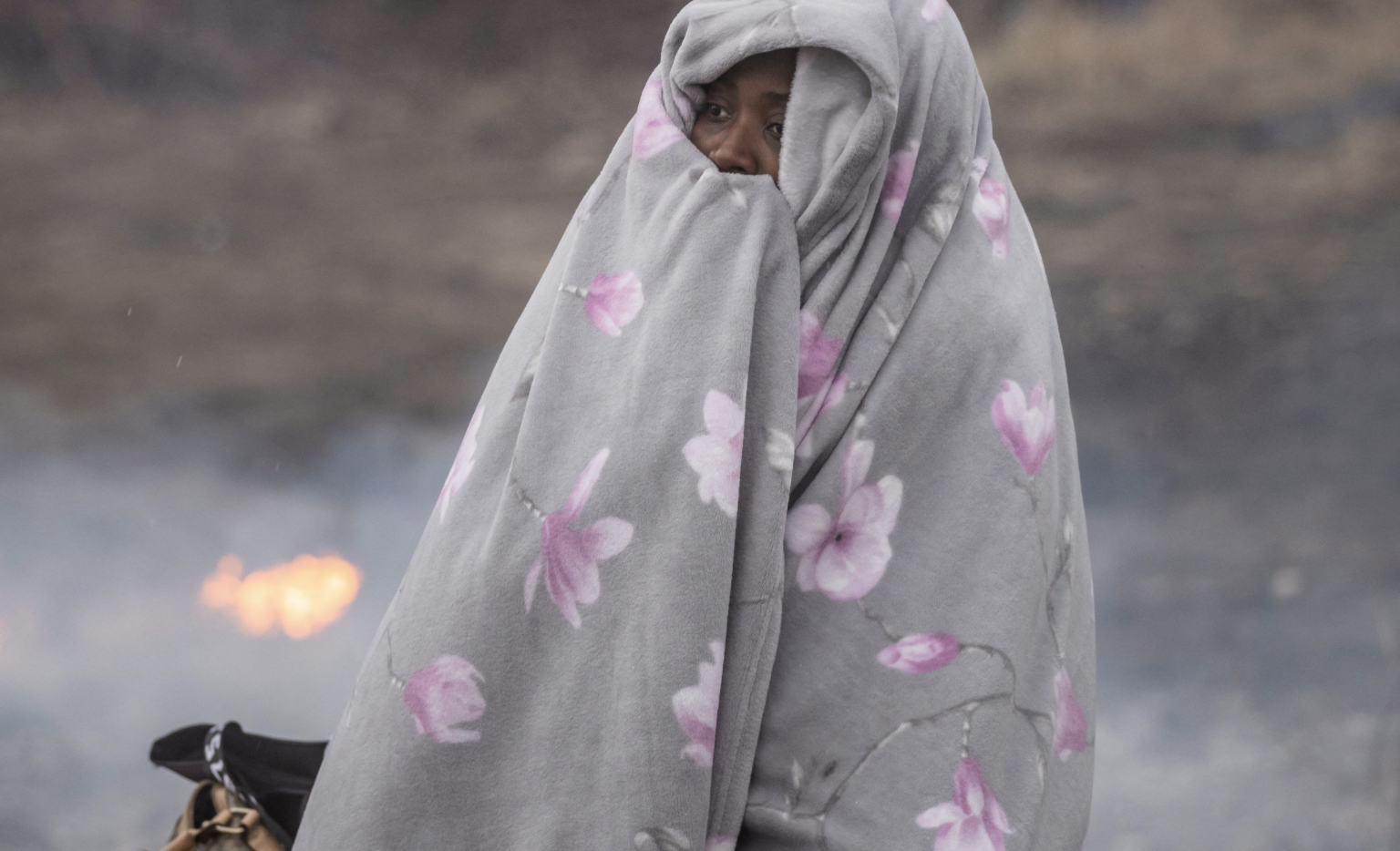 Photo via Twitter/AJ+
Further to these allegations, the first diplomatic statements were also made: the Nigerian government expressed solidarity with Ukraine, but also stressed the importance of treating all refugees equally and criticised the mistreatment; the African Union denounced the mistreatment of African people at the borders and reiterated that anyone fleeing a dangerous situation has the right to cross the borders. Finally, the UN (in particular the High Commissioner for Refugees) also admitted to being aware of the mistreatment of non-Ukrainian refugees at the borders.
Many non-governmental organisations, including the Italian Coalition for Civil Liberties and Rights (CILD), are signing appeals to make sure that the rights of all those fleeing Ukraine are protected. The EU is negotiating the possibility of implementing Directive 55/2001, the Temporary Protection Directive, which would guarantee temporary and immediate protection for all Ukrainian refugees.
While we hope that this mechanism will be activated, it should be made clear that EU member states and institutions must ensure that non-Ukrainian citizens escaping from such situations be granted equal protection and rights, that all non-Ukrainians leaving Ukraine have access to EU territory as well as that their rights and dignity be respected. 
Cover photo via Twitter/AJ+.